ABOUT US
Honbike goes with innovative tech to make pure, green, easy, and trouble-free two-wheel rides.
Our visions:
Honbike aims to create products for a better urban mobility movement, for the most common journeys for our day-to-day lives. Easy to ride, easy to maintain, easy to carry, easy to use. Just pay for the necessary parts without wasting money on appealing but seldom use functions.
Have you ever thought about a question like this: Do I really need an eBike with big motor power, high speed with more gear levels, or a longer mileage to satisfy the day-to-day cycling needs?
For the vast majority, all we want is a trouble-free, maintenance-free product, which is easier to ride, safer to cycle, and easier to maintain with the most needed functions to pay for. Our happiness comes from the slow taste of life, not the race of speed & power.
There are certainly many professional elites in our lives who are always able to ride their bikes fast, ride professionally in all kinds of complex and difficult terrains & environments and perform all kinds of actions beyond limits. They deserve to be heroes and are enviable targets.
Innovation for a better planet
Most of the innovation in the past 200 years of human history to improve the quality of human life has been made by plundering the resources of the planet. However, our planet can no longer bear the burden. The time has come for more innovations that reduce carbon emissions, reduce resource consumption, and at the same time deliver a higher quality of life for humanity. In each of our innovative choices, we are repeatedly challenging ourselves to do so in a more environmentally friendly way. We strive to succeed, and our success will be a spark to encourage more companies to follow the path of greener innovation for all communities around the world.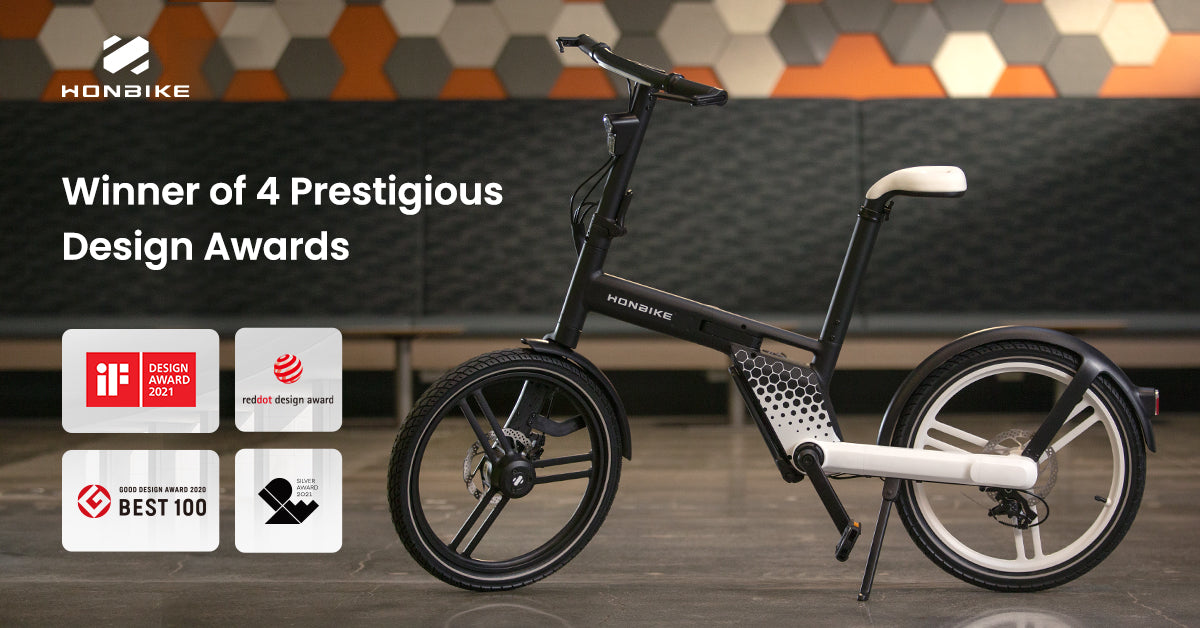 Our Beginning:
Founded in 2017 by a group of engineers from the well-known motorcycle brand Honda. We have established our own R&D and manufacturing centers in 5 cities across Japan and China. With our relentless focus on R&D at our core, we invest heavily to develop groundbreaking designs and manufacturing techniques to serve Honbike customers with better products and services.
As we learn more about the urban two-wheeled vehicle industry, we continue to develop our technology and some bold ideas that we believe can bring brand-new products to the two-wheeled vehicle industry for a unique consumer experience. These products may be too ambitious and push the boundaries of innovation for the industry so, in order to introduce our new technology to customers as soon as possible, we want to introduce these products to people in a more direct way and get direct feedback from our customers to keep improving and innovating to deliver an enhanced experience to speed up adoption of new technology to drive change to the whole industry.
Our solution:
No chain, no fuss
We creatively introduce shaft drive technology once used in the motorcycle industry to the electric bicycle industry. At present, almost all bicycles or electric bicycles are chain or belt-driven. Everyone who has ridden a bicycle has encountered the problem of the chain falling off and transmission failure, and even if you buy a high-end derailleur drive train system, you need to clean the chain and adjust it regularly.
Our shaft drive technology eliminates the chain drive, the drive shaft is fully enclosed and immersed in a closed shaft tube. This ensures that you don't have to worry about dropping the chain, getting it on your trousers, tangling your skirt, or having to clean and maintain the chain on a regular basis for the bike's life. Let your bike serve you, not the other way around.
Smart drive technology for ease and safety
The HF01, with a built-in gyroscope combined with Honbike's integrated proprietary motor (engine) management system technology, senses and adjusts the power of the motor to meet the incline you are cycling on. You don't constantly have to visualize the terrain ahead of you, adjusting gears and your pedal power input to achieve the most comfortable riding speed during the ride.
For safety, our motor's power cuts off automatically if the bike were to tilt more than 30° left or right to prevent you from falling due to excessive power when making a turn or encountering unexpected conditions and avoid secondary injuries caused by continued rotation of the motor after falling.
Easy to use and maintenance
The single-sided fork design allows you to directly replace the tire or inner tube without removing the wheel, you can also easily remove the rear wheel by removing the five screws for replacement, (Note: brake pads can also be easily replaced), it takes only two minutes!
And the unibody magnesium wheel design which comes from the automotive industry, eliminates traditional spokes, ensures that the wheel is strong, durable, and always runs true with no need to make regular tension adjustments to the spokes.
Foldable means more conveniences
With only three easy steps, it folds down to 910*460*830 mm, allowing you easy access to buses, subways (the tube) and elevators (lifts), and storage anywhere in your home, office, boat, or RV. At just 20 kg for an electric bike including the battery, it's possible to carry the bike up and down the stairs - almost anywhere. While there are many shared scooters, bikes, and cabs (taxis) that can solve your last-mile travel problems, they are often not available when you need them most. This is where the Unchained HF01 becomes your most loyal travel companion. If you're looking for a leisurely weekend ride in the countryside, the HF01 easily fits in the trunk (boot) of your car without the need for roof racks or bike mounts.
Minimalist design reduces carbon emissions
Through our innovative design, we have reduced the HF01 to 57 parts, as a normal e-bike would have over 200 parts. Fewer parts mean less energy consumption for machining, transportation, and assembly. What's more, we use integral die-casting technology from the automotive industry to produce our frames, forks, and wheel hubs, eliminating the need for welding and heat treatment processes required to produce traditional bicycle components, greatly reducing the consumption of production energy.
SHIPPING
Shipping to EU/UK
2-YEAR WARRANTY
14 Days Return
100% SECURE
Payment online
BEST PRICE
Direct-to-customer pricing
SHIPPING
Shipping to EU/UK
2-YEAR WARRANTY
14 Days Return
100% SECURE
Payment online
BEST PRICE
Direct-to-customer pricing