Share Article
Honbike HF01 VS Uni4: Which One Should You Choose?
With the launch of our first belt-drive electric bike Uni4, there is now a great choice for even more prospective riders! Wondering which Honbike models to choose? Let's dive into the details, explore the key differences between the HF01 and Uni4, and help you make the right choice.
HF01: Experience Emerging Technology & Ride with Ease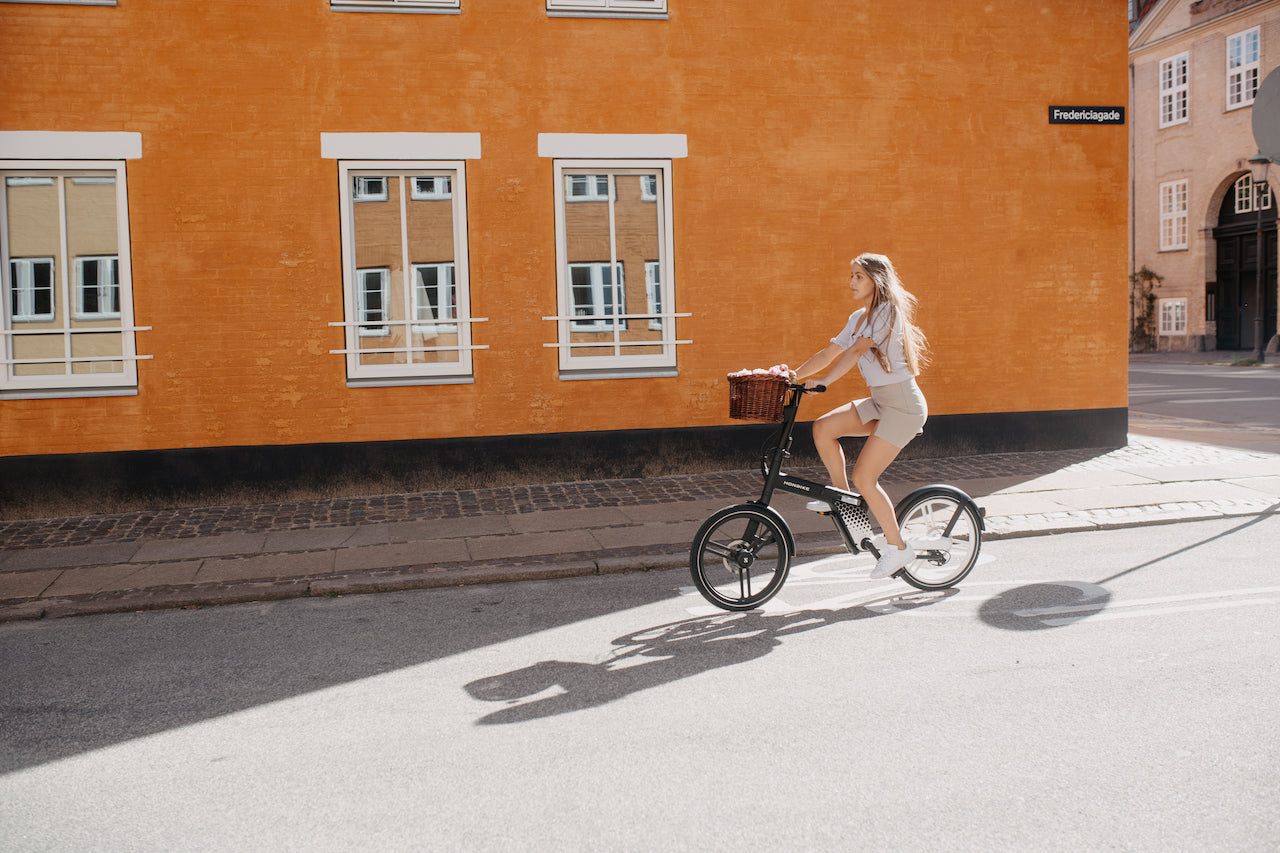 Imagine yourself riding a bicycle in heavy traffic and suffering from a headache chain problem, which will not only make you dirty and sweaty, but also ruin your good mood and even affect the work status of the day. HF01 is able to help you get rid of these annoyances and make your ride simple, clean and effortless.
Equipped with Monotork™ Shaft Drive system, this innovatively designed e-bike replaces the traditional chain requiring lubrication with a durable drive shaft, making the HF01 visually fresher without compromising drive efficiency.
Besides, the foldable design undoubtedly enhances the riding experience, especially for commuters, bringing your bike into the office is much more secure than putting it in public places.
In addition, the HF01 is also unique in terms of safety, when your e-bike is tilted at an angle > 30°, the built-in angle alert sensor will cut off the power to the motor to prevent falling while turning.
Other key specs of the Honbike HF01 are:
Minimalist design with only 57 parts
Single-sided fork design – Easy to change and maintain the e-bike's wheel.
A golf seat representing a unisex design
Removable battery with quick charging
In short, if you often ride or travel in congested cities, enjoy a hassle-free ride, and prefer a foldable & minimalist bike design, Honbike HF01 will be your perfect partner.
Honbike Uni4: Nice Looks & Decent Performance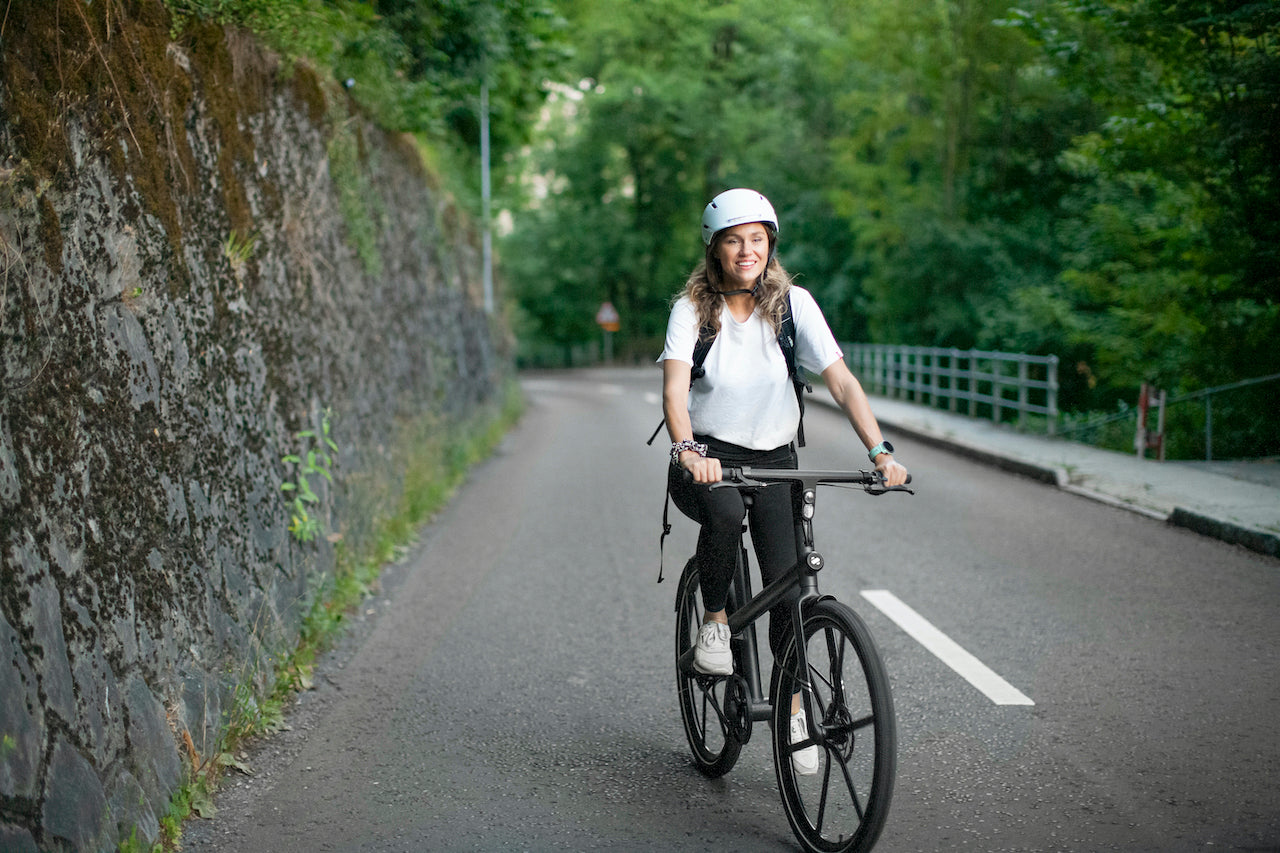 The new Honbike member Uni4 is a model of true craftsmanship, it consists of only 3 tubes while coming with great durability as well: The 7,000 series aircraft-grade aluminum replaces the traditional 6,000 series for a robust and minimalist frame design, there is no  shape edges in every part of the bike, enhancing the riding safety as well.
It is worth noting that Uni4 is built with the extended battery, with up to 90KM long range. The belt drive is from the Gate Carbon version - one of the top belts you will ever find in the e-bike market.
Other key specs of the Honbike Uni4 are:
1:13 high reduction ratio rear hub motorfor smooth power output
A 432Wh integrated lithium-ion battery
One-piece Tru wheel designwithgood shock-absorbing performance
Ergonomic Brake Levelfora better control feel
All in all, if you ride a lot and value range, or prefer a sleek and unique look, the U4 is a great choice for you.
How to Choose Suitable One?
E-bike Range
How far can an electric bike go on a single charge? This has important implications for your travel plans, especially if you are riding in an area without charging points. It's also something to consider for commuters who cycle to work every day, at least you need to confirm that a single fully charged battery can cover the distance from home to work.
The maximum mileage of the HF01 is 40km, but it comes with a detachable battery that you can remove and recharge at hand, or you can buy an extra battery to double your mileage, after all, a battery weighs only 1.26kg.
Compared to the HF01, the Honbike Uni4 has a wider range and an estimated range of 90 kilometers on a single charge, which is an important advantage of the new model.
Weight and Flexibility
For most cyclists, lighter electric bikes usually receive more favors. Fortunately, the weights of HF01 and Uni4 are both compressed at about 20kg. Under the concept of quality first, we try our best to take into account the lightness of the bike. The weight difference between the two models is only 0.6kg, so it is difficult to make a quick decision.
However, as a folding electric bike, HF01 improves the portability of the bike and minimizes the chance of theft, you can not only take your HF01 to the office, but even put it in the trunk and travel with it in other cities. Therefore, if you have the need of a folding function, HF01 will be more suitable.
Pedal Assist VS Throttle
A number of users often confuse the right choice between throttle and pedal-assist bikes. You can refer to this guide to know more about the difference of these two types of e-bikes. However, the good news is that you can find both kinds of electric bicycles at Honbike. HF01 will only provide you with smooth pedal assist, while Uni4 can give you both options. Honbike has always strived to create high-quality e-bikes for global riders, not only do we feel like providing users with an easy and simple experience, but also for the commuters who often sit in the office, we want them to get exercise through the pedals.
The Cost
Price often plays a part in your purchase decision. It's true that electric bikes are not cheap investments, but they are definitely worth buying. Click here to know more about why you should own an e-bike. The price of our new Uni4 is set at €1,699 while the Honbike HF01 is priced at €2,199, but you'll enjoy a €200 discount now for every HF01 order. Don't miss out!
Shared Honbike Features
Apart from the differences above, HF01 and Uni4 share the common Honbike features:
No Chain, No Fuss: whether it's the shaft drive of HF01 or the belt drive of Uni4, you won't find the traditional chain bikes at Honbike. It's the right time to say goodbye to the broken chain problems and enjoy smooth and carefree riding.
Eye-catching Design: You will definitely be noticed when riding the Honbike on the streets of the city as Honbike always combines fashion and novelty in product design.
Maintenance-free Service: Honbike models are built to last, and are easy to maintain. In addition, we offer 50,000 KM maintenance free for HF01 while that of 10,000 KM for Uni4 riders.
Promised Warranty: A warranty minimizes the technical repair responsibility of every user. A reputable brand should provide every user with a worry-free warranty, Honbike promises to offer our customers for two-year warranty for HF01 & Uni4.
Conclusion
Both of our premium products: HF01 and Uni4, possess the qualities every rider would want in a modern electric commuter bike. As for which one is better for you, it will depend on your needs and preferences. No matter which one you choose, we believe that you will feel the joy of riding with Honbike models.
---
Related Product
---
Share Article