Share Article
Do Electric Bikes Have Speed Limits In the EU & UK?
What is the Legal Speed for Electric Bikes in Europe?
Before taking your electric bike to the road, it is expedient to understand the e-bike rules and regulations in your residing state. The rules guiding e-bike usage may not be as strict as vehicle requirements, but the legal speed limit has been a primary consideration. You may not need to pay tax or register your e-bike; you must drive according to the speed limit. Since the EU has the largest record of e-bike riders, the regulations are standards for most European countries. 
General Classification of E-bike Classes in Europe
For easy identification, e-bikes are generally classified under three categories in Europe. Although some European countries may not follow these regulations, they apply to most countries. The top four categories of e-bikes are further highlighted below.
The L1e-A Electric Bikes: The maximum speed and power output of e-bikes in this category are 25km/h and 1000W, respectively. Also, they have both the pedal-assist and throttle functions.
The L1e-B Electric Bikes: The e-bikes are built with two wheels and only function with the pedal-assist feature. The maximum speed and power outputs are 45km/h and 4000W, respectively.
The L2e and L6e Electric Bikes: The e-bike in the L2e and L6e categories have three and four wheels, respectively.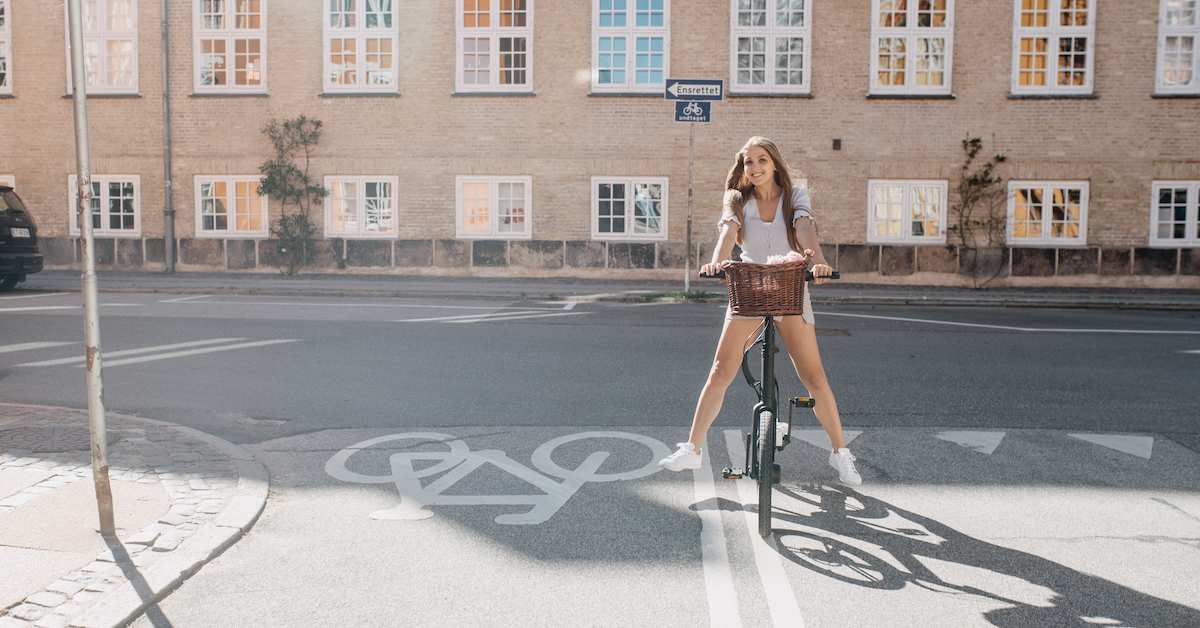 UK
The United Kingdom is known for its wide acceptance of electric transportation. The maximum speed to ride an e-bike in the UK is 15.5mph. Riders can go beyond this limit without receiving extra assistance from the e-bike. However, an ongoing petition requests the UK government to increase the maximum speed to 20mph. Many people are hoping that the top speed in UK will be raised since 15mph is what any cyclist could pedal with. Hence, you may want to confirm the current speed limit in the UK before taking your e-bike on a ride.
The UK's age limit to own an e-bike is 14 years old. Also, riders cannot ride on the same shared paths as pedestrians. The maximum power rate for UK e-bikes is 250W. An e-bike built with a faster capacity than 250W will require certain documents. These documents include; license, insurance, and proof of tax payment. You must also have a Vehicle Identification Number (VIN) and headlights.
Germany
Germany had not always been accommodating with an electric mode of transport until recently. The German transportation authority legalized using e-bikes on the roads in 2019. However, specific regulations are guiding the use of e-bikes on pedestrians. No rider is allowed to ride a bike with a weight above 55kg. This is considered too heavy and may affect the rider's flexibility. Every e-bike must also have a strong handlebar that riders can easily grip. Also, the minimum and maximum speeds for riding in Germany are 6 and 20km/h, respectively. Read more about Germany Electric Bike Laws.
France
Before owning a speed bike in France, the rider must present proof that the machine is from manufacturers authorized by the European government. Hence, it would help if you chose brands targeting European users. By doing so, these manufacturers would have met the European standard during the production stage. An e-bike that is not considered a speed bike may not need proof. These bikes are within the European legal limits of 250W and 25km/h. 
France is more strict on unauthorized use of electric bicycles. The government sanctions any user that rides at the maximum speed a sum of €30,000. People who cannot pay the fine will face the judgment of one-year imprisonment. Hence, every rider is encouraged to follow the France rules as much as possible. 
Apart from the abovementioned regulations, owning an e-bike in France does not require a license or certification. Also, the country does not require every rider to wear a helmet, but riders must be 14 years old. You can freely ride on France road, except for sidewalks. This is to prevent any risk of a sudden accident.
Spain
Electric bicycles are not as dangerous as they may seem, even though Spain has experienced the opposite in the past. The high rate of accidents recorded in Spain has been minimized since the concerned authority released new e-bike regulations. One of the top regulations is where to ride your electric bikes. Riders are not allowed to be on pavements nor ride when influenced by alcohol. Anyone found disregarding any of the rules will be charged a €500 fine.
The maximum speed for riding an e-bike in Spain is 25km/h. Riders can ride on the road, provided they would not exceed 25km/h and 250W, but they must not be on sidewalks. Also, riders are required to present a certificate of ownership from the manufacturer.
Belgium
If you are a resident of Belgium, confirm the category your e-bike belongs to. E-bikes here are popularly placed in three types. The first category allows every age to ride an e-bike without necessarily wearing a helmet. However, the power is 250W, and the assist level should continue until 25kph.
Belgium's second category of e-bikes is restricted to ages below sixteen. Riders must also provide a certificate that proves they have been authorized to own an electric powered bike. The last class of electric bikes is called speed pedelecs. They operate on 4,000W and must assist up to 45kph.
Finland
Finland only allows e-bikes with a power rate above 250W to ride on the road, provided an insurance and license certificate. However, electric bikes not up to 250W do not require a license or proof of insurance. Meanwhile, the maximum speed allowed for both licensed and 250W e-bikes is 25kph. Finland does not allow riders to replace the e-bike motor for the pedaling function. Instead, the motor component should support the pedal-assist feature. 
Switzerland
E-bikes are the top legal electric transport modes in Switzerland. The maximum power rate and speed for Switzerland e-bikes are 500W and 25km/h, respectively. Although Switzerland does not belong to the European Union, the country follows its general regulations regarding electric bikes. For instance, electric skateboards are not allowed in Switzerland, which is why it surprises the government has less strict rules about e-bike usage.
Denmark
Denmark is a famous capital with lenient e-bike riding rules. Since the country joined the EU, it has followed its general regulations, including the ones relating to transportation. Hence, it is unsurprising that many e-bike owners are in the country.
The Denmark government fully adopted e-bikes in 2019, and many of them have been on bike lanes since then. Nevertheless, some speed regulations are guiding the use of e-bikes. Riders can also follow speed pedelecs on specific cycling paths. However, only people above fifteen are legalized to ride an electric bicycle. To ensure riders' safety, the country necessitates everyone to wear a helmet. The maximum speed allowed in this country is 25km/h, which applies to many other states.
As a global electric bike company, Honbike models come with top speed of 25km/h, is ideal for most states.
Conclusion
As the rules stated above, a pedal-assist bike in the europe is expected to support up to 25kph. Reputable electric bike manufacturers understand and implement the EU legal speed limit during production. So you should also consider their top speed when choosing your e-bike to avoid getting into trouble for violating the laws and regulations of your country.  
---
1 comment
---
---
Related Product
---
Share Article