Share Article
Safety Tips for Summer Travel with Electric Bikes
The summer season is usually fun-filled, as people enjoy the sunny days. Also, many people usually have holiday plans for this period. To make sure you have the best holiday ever, we recommend that you bring your electric bike. You will have many memories to keep, especially when you ride with family and friends.
Amidst packing for your summer journey, people who travel in cars may be worried about parking spaces and high gas fees. When you use an e-bike, you are less concerned about these things, and travellers can quickly navigate shortcuts and carry out errands. Also, the highlight of your summer experience is bonding with people. Riding e-bikes allow you to meet with other people and bond while on the journey. Thousands of travelers will also be on the journey to enjoy their summer, so you will not be alone. The only exception could surface when you ride through a deserted road or path.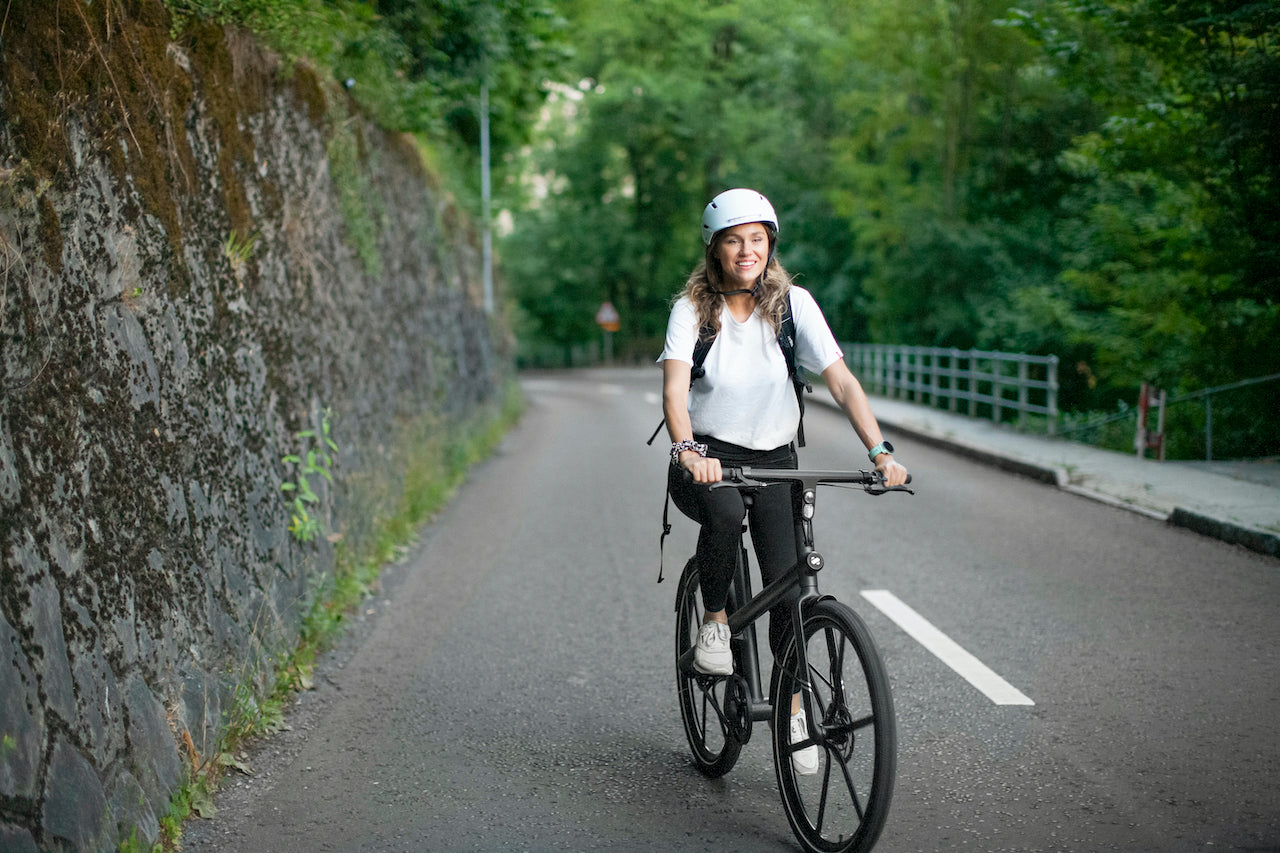 Benefits of Summer Travel with E-bike
The summer season is a social period for people to bond with friends and family. You have several outdoor activities and spend more quality time with your loved ones. E-bikes are the perfect option because it allows every participant to be physically fit while consuming summer foods and drinks. You can ride to view nature while pedaling to exercise your arm and leg muscles.
Contrary to holidays like Christmas, you have more than the weekend for yourself during summer break. Traditional bikes are pretty good, but they are not the best option. The regular bikes could be lots of work, as most riders get sweaty before reaching their destination. E-bikes are the best option to relieve the end of the year stress. It boosts happy hormones and improves both physical and mental wellbeing. The fresh air improves lung performance and oxygen intake. Hence, riding e-bikes during summer is an excellent way to freshen for the next season.
Tips for Summer Travel with your E-bike
Remember the following tips when traveling with your e-bike for the summer season.
Make Sure your Batteries are Fully Charged
If your e-bike uses a dual battery, ensure they are fully charged. You do not want to be stuck on an unknown road due to a power outage. Always plan, and make sure your batteries are in place. You can also confirm from the picnic organizer or campground if the location has a charging area. If it lacks a charging spot, estimate the duration for which a fully charged battery can sustain you.
It is much easier to estimate durations with ebikes than with other transport modes. For instance, the updated Honbike HF01 has a power of 250W, which can cover a range of 40km. Hence, always plan duration based on your e-bike's capacity. Your summer will be free of unexpected scenarios or disappointments.
Always Keep Your E-bike Secured
Fortunately, it is much easier to secure your e-bike than a car, despite its smaller size. You can install a tracking device in your e-bike that alerts the security bodies during theft cases. Hence, this allows you to enjoy your summer without fear of theft. However, it is needed for users to implement extra security measures. Always put a lock on your e-bike whenever it is not in use. Also, keep the rack safe, so it will not be easily accessible by thieves.
Understanding the State Laws of your Prospective Area
Fortunately, the laws guiding e-bike usage are not as strict as other modes of transportation rules. However, you need to know the regulations to avoid legal charges during the summer holidays. Some countries do not allow e-bike riders to enter certain places, especially for wildlife conservation. You can get an e-bike with a removable throttle. This helps you to use only the pedal-assist features where the throttle is not allowed and vice versa.
Staying Hydrated Throughout the Journey 
The importance of being hydrated throughout your adventure cannot be emphasized enough. It will help refuel your energy and cover a longer distance. Make sure you have excess water or fruit juice in your carriage. Interestingly, some e-bikes allow riders to clamp their water bottles to the handlebar, including Honbike products. Riders often lose a large amount of potassium and sodium electrolytes during summer. The best way to regain these electrolytes is to drink beverages with the needed content. However, avoid beverages that are high in calories.
Wearing the Right Pair of Summer Clothing: Enhances Riders Comfort
E-bikes are flexible and less rigid than most other modes of transportation. You can wear your summer cloth and be comfortable while on your e-bike. Meanwhile, light materials such as cotton are the most comfortable pair of clothing, among others. Make sure you can breathe well in your clothing material. You should also search the market for materials that absorb the body's sweat.
You can use a light glove material when you ride an e-bike with a flexible handle that enables you to grip it tightly. When your hand is messy with sweat, you may not enjoy serving your picnic dishes with your loved ones. Hence, an e-bike with the appropriate handle will amplify your summer travel experience.
Factors to Consider before Riding your E-bike in Summer Season
Before taking your e-bike to the road, you must consider certain factors. This article has discussed how you can amplify your summer experience, but you must also consider your safety. Hence, your safety should be paramount, regardless of the fun ahead of you.
Make sure your body is not exposed to excess UV light. The skin being exposed to ultraviolet light may cause sunburn and other skin-related diseases. You can always postpone your adventure if the summer weather is too harsh.
Confirm your e-bike is in proper condition before taking it to the road. The brake system and tire must function appropriately so as not to cause a sudden accident on the road.
The road was possibly exposed to the ice during winter, so ensure it's in the best condition to ride on. The summer temperature should not be too high but moderate enough to accommodate your adventure.
Conclusion
Every adventurous person can amplify their summer experience by getting a durable and reliable e-bike. If you implement the tips above, your summer traveling experience will be stress-free. E-bikes are in high demand because they are suitable for commuting. Many e-bike users have recognized the transport mode as the best option for summer vacation. You can travel with an e-bike alone or use an additional transport mode, depending on the distance. Nevertheless, endeavor to always include e-bikes in your summer journey.
---
Related Product
---
Share Article