Share Article
Autumn Riding Guide to Commuter E-bike
Autumn is a pleasant season to practice your e-bike training, make new friends, or join a cycling team. You can have so much fun while riding your electric bike during autumn, especially when you want to cool off the summer heat. It may be tempting to cover a long mileage during the fall, but it would help if you considered some safety precautions. There would be a lot of fallen leaves on the ground, and you will need to avoid them. This will ensure you have a smooth and pleasant riding experience. Thus, here is a guide to help you commute with an e-bike during autumn without experiencing any difficulty.
·
Know Your Weather Forecast
Before leaving your home, you may want to check if the weather condition is not extreme. Meanwhile, the weather condition in the autumn season changes frequently. Thus, you should always confirm if it is safe to ride outside before going on the road. You also need to be specific when checking weather conditions. This will prevent you from riding on trails with slippery surfaces. You can easily use your mobile phone to check the weather forecast in your location. Being unable to predict your environment weather could cause a mess since ebikes do not have an overhead covering like vehicles.
·
Obeying Traffic Rules
Most things become blurry on the road whenever it rains, but endeavor to follow the traffic light. Knowing the traffic rules beforehand helps you respond appropriately even when it rains. Another strategy that also works is to ride through a familiar road. Meanwhile, being familiar with a road calms you better, even when the traffic light appears blurry. Nevertheless, avoid startling anyone, and always inform other road users ahead before you change lanes.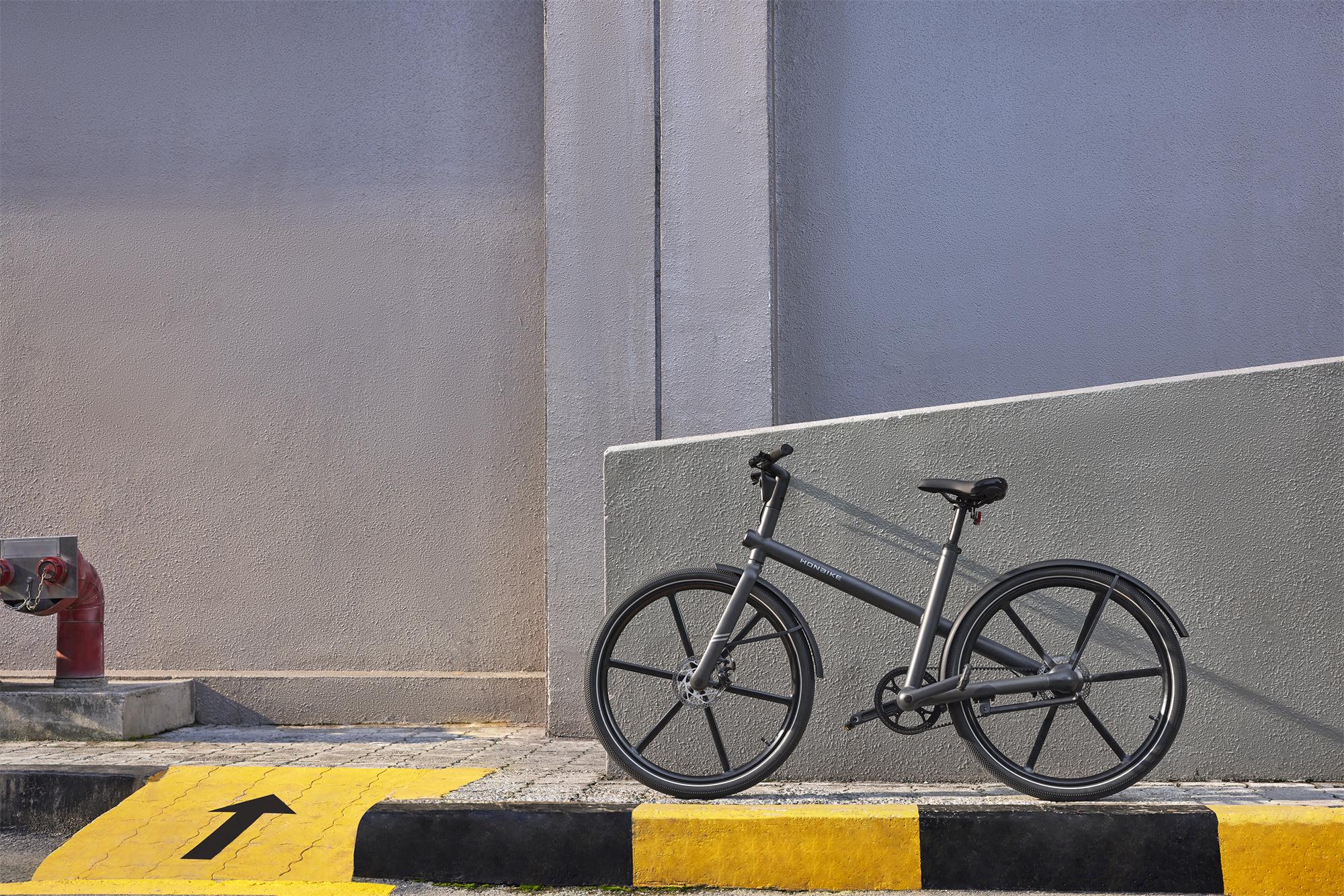 ·
Confirm the State of your E-bike
Sometimes, your electric bike's condition will influence its performance during autumn. You must ensure your e-bike is good and will not cause a fuss while riding. A good electric bicycle can ride through dirty and muddy trails without being strained. Chainless electric bike is a good option for autumn riding. You can either choose from the shaft drive or belt drive Honbike models. It is the perfect option for autumn because riders would not have to worry about frequent maintenance requirements. Riding a chain bike requires you to apply grease often to minimize friction. Meanwhile, you can ride your Honbike model to over 10,000km without maintenance, even during autumn.
·
Clean Electric Bicycle After Every Use
To keep your electric bike in good shape during autumn, always clean it after every use. Your e-bike tires are mainly prone to reducing their durability in cold or extreme weather. Also, cleaning your bike after every ride eradicates the debris and dirt that may be stuck between the tires. Meanwhile, leaving dirt in your electric bicycle tires could drag while riding. This will reduce the ability to cover a long distance or mileage. It will also reduce the speed capacity and the power exerted by the motor to propel a rider. If you are riding a chain e-bike, you may need to schedule an extra cleaning routine than a chainless electric bike, which requires more operating costs from its rider.
You should pay more attention to your electric bicycle battery during autumn. If your bike is drenched, remove the battery and dry it before using it again. Riding with a wet battery will instead affect its performance rate. Meanwhile, some electric bicycles are easily removable at the frame region, while others are integrated. Also, removable batteries are non-technical, as you may have thought. Nevertheless, it would help if you always had a backup battery for your electric bike. You can read your manufacturer's guide on battery removal and installation.
·
Drive at a Slower Speed
Driving at high speed on the slippery ground is highly risky. It is even more dangerous if your electric bicycle brakes fail to function. Any force exerted in such a situation could damage your brake pad. Thus, always ride at a low speed when being assisted by motor power. Meanwhile, some countries have set regulations or speed limits for certain riding conditions. According to the European e-bike laws, riders are mandated not to go beyond 25 kilometers per hour. You must also comply with your state's standards to prevent legal charges.
·
Wear the Right Outfit
Wearing the right outfit for your autumn ride is fundamental, as you do not need excessive fashion style. You need to wear multiple layers of a jacket, to keep you warm from extreme cold weather. It is sometimes discomforting when you ride with chills over your body. Wearing a glove and ear warmer can also keep you warm. The highlight of it all is wearing oversized clothes. However, avoid extremely large or baggy clothes that could get caught in the drivetrain.
·
Install Front and Rear Lights
Installing lights on your electric bicycle is necessary both day and night. The day is often short in autumn, so you want to stay visible as night draws near. You can attach the light to your e-bike frame, as you also wear cloth that will reflect adequate lighting. The autumn season is sometimes hazy during the day, so you want to remain visible at all times. Having sufficient lighting on your electric bike also helps other rides to sight you from afar. Thus, this reduces the likelihood of colliding with other riders on the road. The good news is that every Honbike model comes with front and rear lights, offering every rider a safe riding.
·
Refueling your Energy
You may not need as much energy replacement as in the summer, but the body also wears out during autumn. Thus, maximize the use of the rear racks in your electric bicycle. Pack some fruits, veggies, and drinking water to help refuel your energy. When a rider loses too much power, it will be impossible to travel a long distance.
·
Wear a Safety Helmet
Whether your country mandates helmets for cyclists or not, you need them for safety. Since the road will be slippery during autumn, a helmet will minimize any damage that results from head crashes. Safety should be a top consideration when planning for a ride. As much as helmets are a big deal in ensuring riders' safety, you should also consider the design. You can also customize your helmet to your preferred size.
·
Install Necessary Accessories
Apart from the rear racks, which are needed to pack food and drinks, fenders are other e-bike accessories you will need for autumn. Fenders prevent the floor water from splashing on a rider. Meanwhile, riders are often discouraged when debris and water splash over their bodies. You can still have some fun during autumn without worrying about the dirtiness. Also, always take your fenders with you during autumn, so you are not unaware of an unpleasant situation. You may need to also take with you essential repair tools. It helps in planning for punctures and quickly fixing any less severely damaged component.
Conclusion
Using an electric bicycle built with innovative technology is also an advantage to convenient autumn riding, modern electric bikes have achieved intelligent design, with more e-bike apps compatible with many devices, allowing riders to activate the bike functions automatically. Thus, the choice you make from the purchasing stage can also influence how well you enjoy your ride during autumn. When you implement good buying decisions and the riding guide in this article, you will have the best riding experience ever.
---
Related Product
---
Share Article