Share Article
Why You Should Commute with E-bikes? | Top Reasons
Electric bikes are yielding great transformation in commuting systems, especially in cities. Cities are high populated areas, as several people hustle to meet up with daily schedules and deadlines. Amidst these tight schedules, cities often experience traffic congestion. Contrary to the traditional transportation model, electric bikes have helped many challenges faced in cities. 
There are several reasons you should consider commuting with electric bikes if you haven't started. This article has detailed and necessary information supporting the importance of individuals owning e-bikes in this modern age. It also includes e-bike trends and growth in certain parts of the world.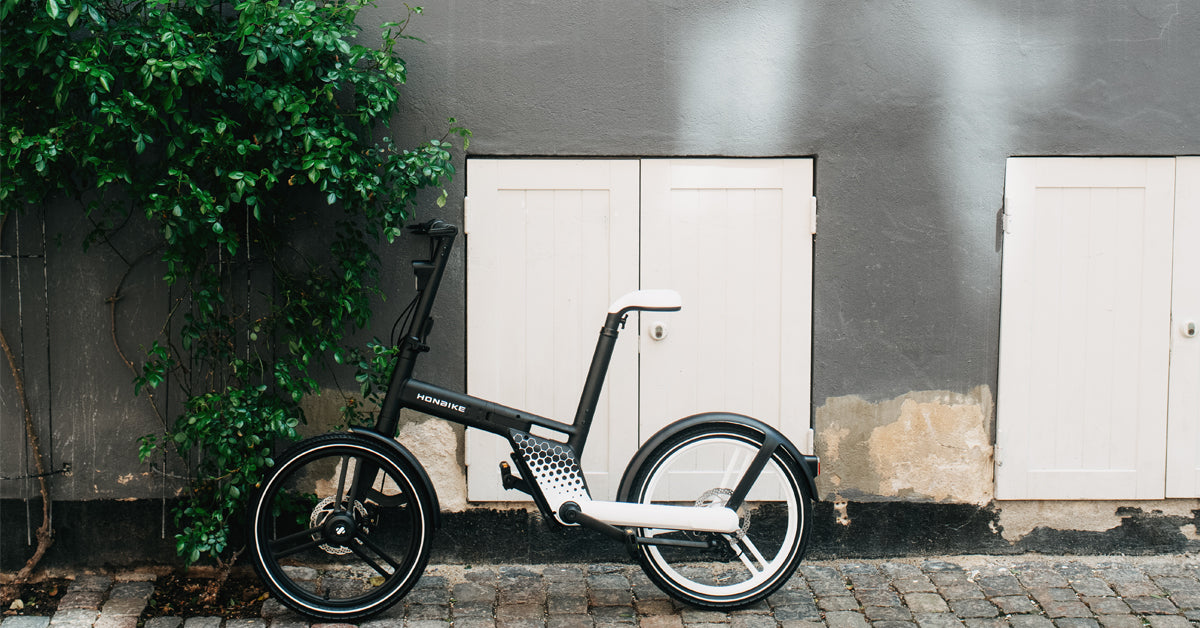 Ability to Meet Up with Deadlines Effortlessly
If your job is highly mobile, you will need to invest significantly in your mode of transportation. Initially, riders had issues with riding long distances with the conventional bicycle. Although electric bikes have their limits, you can cover more distance than traditional bicycles. Also, this is made possible with the assist mode in the latest e-bike designs, like Honbike ChainFree One, with smart drive technology, your commuting way will be easier. If you have not been on board, this is high time you joined the train.
It Has a Similar Charging Mode to Modern Technology
At this age, GenZ and millennials want to get things done with a simple technology interface. The implementation of a charging system in bicycles is relatable to many people at this age. Before commuting, you do not need to queue to fill your transport mode with petrol. Fortunately, most manufacturers provide additional batteries that allow you to charge one while the other is being used. You can simply plug in your battery the same way you charge your earbuds and smartphone. If you run out of power while riding, you can easily replace the battery with its alternate.
It does not take long to charge an electric bike battery, usually between five to eight hours. Meanwhile, some batteries are also built to be super fast and will be fully charged within three hours. The battery range will determine how far you can go on a cycle. Before setting out for the day, you may want to check your e-bike manual for confirmation. Hence, an individual that is naive about e-bike operations will not need to worry much about charging difficulty. Fortunately, governments and electric bike enthusiasts build charging ports in strategic areas. This is the right time to commute by e-bike because you can have a stop at these charging centers without delaying your ride.
Increased Safety in Transportation
With the high population rate in cities, you need to ensure to safe transition from one place to another. Your safety is highly guaranteed with electric bikes because of their flexibility. For instance, you can easily park foldable e-bikes in your workplace without occupying an ample space. Also, most electric bikes have precautions that enhance your safety while riding. However, it would help if you took extra measures personally, such as wearing a helmet and using a lock code. Nevertheless, you need to consider an electric bike, especially in a community with a high record of theft.
Electric Bikes Support Body Fitness
Many people in society today have an increased focus on their body size. Meanwhile, achieving a healthy body fit does not only apply to overweight individuals. Nevertheless, there seems to be a primary challenge with this growing desire among people to keep fit. Gym equipment is pretty expensive, and it is sometimes strenuous for people to engage in rigorous fitness activities. Hence, health practitioners recommend a more passive alternative, which solution has been found in electric bikes.
Having realized that electric bikes can serve exercise purposes as much as commuting, it has become a preference for car owners. If you have difficulty maintaining a consistent exercise process at the gym, the e-bike is for you.
Electric Bikes Are Easy to Use
The beauty in technology is simplifying tasks more than previous methods. The gears inbuilt in electric bikes are easy-to-use, especially if you are using the pedal-assist mode. It allows you to climb uphill while cruising, which is a vital function for many riders today. Also, electric bikes have different gears level, which vary with your expertise level. A beginner should consider the lowest gear, while experts can try out higher gears. While riders don't need to worry about these problem when using ChainFree One, as a chainless e-bike powered by shaft drive system, it also features safe riding experience. With built-in angle alert sensor cuts off motor power when your e-bike tilt angle >30° to prevent from falling when making a turn.
Contrary to vehicles, more people take a short time learning electric bike operations. With the straightforward interface, you can even run the maintenance system yourself. However, you should consult a professional if you are entirely naive about e-bike operations. A professional can quickly identify any component developing a fault to avoid spending extra money on replacement. Also, bear in mind that the hybrid electric bike is more common than every other type of e-bike. This is why each person has a more suitable e-bike model than other persons. Hence, the hybrid electric bike may not be the most appropriate choice for your buddy. After you choose to commute with an e-bike, the next step will be to find a product that matches your needs and requirements.
Electric Bike Is Becoming the Trends 
It is not coincident that electric bikes are trending in society today. The best time to commute with an e-bike is no different from now, especially when you need to ride to a social function. When you ride with fancy and modern design, you will not have low self-esteem among your peer group. Many statistical records validate the growth of electric bikes. The market rate was recorded as $21 billion in 2018 and is estimated to reach about $39 billion before the next decade. At the end of 2020, the world experienced exponential growth of e-bikes due to the post-covid-19 effect. The need for collective human effort in promoting a green environment has become more pronounced.
Electric bikes have become a top investment because people's enthusiasm for riding to work has increased. Hence, business enthusiasts are creating outlets in the electric bike industry. This makes it easy for intending users to access retailers and suppliers close to their location. Since you will not need paperwork or legal steps to own an e-bike, it is a better option than traditional bicycles.
Electric bikes are not as seasonal as some other means of transportation; they are available all year round. A cyclist will not have trouble finding the perfect e-bike suitable for both cold and warm weather. Hence, adaptability to diverse climates and conditions should be another reason to consider riding an electric bike.
Electric Bikes Regulations in the EU & UK
While it is best to own an electric bike now, you may want to consider the regulations surrounding e-bikes in your location. Research on the do's and don'ts and the appropriate measures to implement. Hence, this article focuses on European rules since there is a high usage of electric bikes here. Honbike follows the European regulations regarding speed limits and other specified features as well.
More users can confidently commute with e-bikes, especially when they patronize manufacturers that comply with the EU and UK electric bikes rules. Although these regulations are strict, it ensures the safety and proper distribution of electric bike into the market. One of the critical rules is that an e-bike motor should not operate independently like some other components. Also, a ride exceeding 25kph should be ready not to receive support from the motor system. The power input of an electric bike is also expected not to exceed 250W.
The primary purpose of the European regulation is to identify a brand or manufacturer as trustworthy or not. Any brand with certified proof from the European Union would have gone through several testing stages. Hence, it has gained the trust of more riders and attracted more potential users. The European Union also cross-checks the regulations and makes necessary amendments when needed. Since 2020, more younger persons have shown interest in electronic modes of transport. This is a great push for the electric bikes market, which shall be tremendous sooner than we may imagine.
Conclusion
There is great pleasure in arriving at your workplace on time without being sweaty. It motivates you for the day as you work towards being more productive. As transportation is one of the main hindrances to workplace productivity, this is the best time to upgrade your commuting mode. Hopefully, the information above has helped you realize the importance of owning an electric bike. However, it is essential to mention the importance of buying from a quality wholesaler or retailer. You may want to consider Honbike company since the brand has built a good reputation. Reach out to the e-bike's inquiry team today, and make commuting much more fun and easy.
---
Related Product
---
Share Article