Share Article
How to Buy the Best Electric Commuter Bike for Adults?
If you have decided to start commuting with an electric bike, you made a good decision. You can expect to cover your province tracks at a fast rate. It is good that an adult has made such a decision, considering the bulk of daily tasks you may have. Since electric bicycles are a critical aspect of achieving your to-do list, it is expedient to take the proper steps, starting from the decision phase. As a result, this article describes the best buying model for an e-bike and where you can get one for yourself.
Start Your Enquiry from the Internet
The internet is the most accessible place to start your search for an adult electric bike. This helps you to search for varieties of models without wasting time. Also, you can access the internet from anywhere in the world. This means you have adequate time to search for the best suitable electric bike without feeling pressured. Despite the benefits of internet shopping, some scammers have built a strong presence there. Thus, below are factors that will help identify a reliable and reputable e-bike seller.
Access to the Customer Team
As a consumer, you must be sure you are not buying your product from a bot. Thus, make sure the customer team is available for real-time communication. It also increases the chance of getting a prompt solution if the purchase goes wrong. Therefore, it is safer to buy from first-party sellers than from third-party ones. First-party sellers often recognize accountability, and any misunderstanding with customers could rub off on them.
Check the Customer Review Section
Every reputable manufacturer has a customer review section on the web page. This section gives you a better idea of what to expect when buying an electric bike for an adult. This also shows how the company has interacted with past and existing customers.
Production Standard and Quality
Buying an electric bike for an adult requires detailed specifications. The bike handle must be soft to the touch. Also, an adult should be able to balance well on the seat post without tripping off. You must ensure that the brand or company meets a high standard of production rules or specifications. For instance, Honbike meets the European standard, an ideal spec for any e-bike rider.
If the production process does not meet the proper standard, the electric bike will be unsafe for human use, especially lithium-ion batteries. The essence of using lithium-ion, contrary to a lead-acid battery, is to reduce carbon emissions. Meanwhile, proper packaging of lithium-ion batteries will not only cause carbon emissions but could also cause an explosion.
Should You Buy an Electric Bike Online?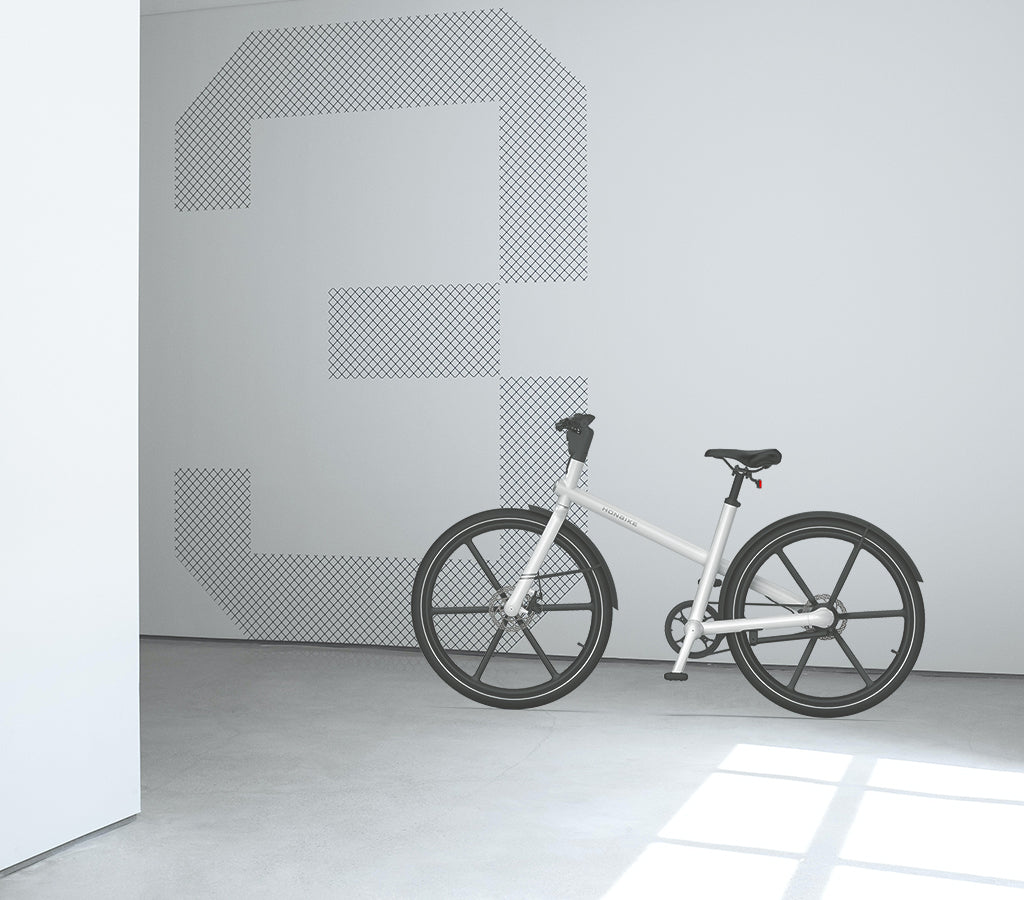 Shopping for the right electric bike for an adult can be challenging, especially when you move from one physical store to another. Thus, online stores allow you to shop in the comfort of your home without stress. Below are other reasons why you should buy an electric bike online.
Buying an electric bike online does not restrict you to your geographical location. Thus, you are not limited to only the models within your reach.
Opportunity to meet with experienced experts in the e-bike manufacturing industry, who will also guide you on the necessary details.
You are not overwhelmed by a salesperson's pitch but can check through the review page on your own.
Since online brands do not spend on shops and electricity, they have a higher possibility of selling at an affordable price.
It is much easier to compare e-bike specifications on the internet, such as weight, speed, range, and price.
Specifications to Look Out For
If you have decided to shop online for an adult electric bike, there are certain specifications to look out for. Below are specification highlights to bear in mind.
The Electric Bike Range: A range determines the distance your electric bike can cover within a single charge. Usually, the ideal range for an adult is 40KM+ on a single charge. An adult with several daily activities might need an e-bike that can cover a long distance. The activity levels an adult performs will determine the most suitable range.
The Battery Charging Time: An electric bike battery that takes a long time to charge is most likely weak. As a result, you need an e-bike battery that can be fully charged within 4-5 hours. Moreover, buying an electric bike with a removable battery is essential. It is much easier to replace a removable battery when the current one drains down.
The Drive System: An electric bike's drive system will determine if a rider gets a quiet and pleasant riding experience or not. Since adults are mostly occupied or anxious about the day's work, riding a noisy electric bike would only complicate the stress. This is why shaft and belt drive systems are a better alternative to chain drive. They are easy to maintain and cause no noise pollution.
Integrated Technologies: How well can you monitor your electric bike remotely? An electric bike with an LCD provides every rider with the necessary riding information. For instance, you can deduce you are riding at a very high speed through the LCD and may need to tone it down.
Where to Buy Electric Commuter Bikes for Adults
Honbike is one of the best-recommended commuter e-bike manufacturing company with good customer service. The brand insists on creating chainfree electric bikes for easy and worry-free rides. From shaft drive to belt drive, Honbike has been working hard to make emerging technologies benefit users. Here is how to buy your electric bike.
Firstly, visit the Honbike website, and discover whether you are buying the HF01 or U4 model.
Compare the products and decide which one would be best for you. Generally, the U4 design is robust and neat. Thus, if the adult is a minimalist, here is an excellent opportunity!
You can further contact the sales team to place an order through the official e-mail.
Honbike offers a 2-year warranty, which helps prove the authenticity of the electric bikes being produced.
Honbike has its warehouse in Amsterdam and , and the teams are really to deliver across European counties and the United States.
Conclusion
Understanding how and where to buy an adult electric bike is expedient to take the next crucial step. More so, price is another factor you may need to consider strongly, especially if it requires buying an extra accessory. Electric bikes are easy to use and maintain and ideal for all age groups. 
---
Related Product
---
Share Article